---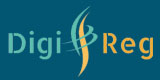 With the increased complexity of today's business environment, it becomes a very challenging and a monumental task to be in tune with the operational needs of the Compliance Service. HR Companies need to take a practive approach and reengineer their compliance activity to make it more efficient, effective to client's needs by having a better compliance management system in place. Statutes are obligations of an employer which are mentioned under various labour laws applicable to that industry, and have to be followed by maintaining records as prescribed under the Act.


Digi Reg takes the load off your back. Compliance Management System automates the Statutory Compliance procedures. Our software focuses on helping the Organization provide 100% accurate data to its clients without any errors and omissions. The software streamlines the processes of maintaining the prescribed registers and documents in the right formats.
The web based Compliance Management System facilitates in easy maintenance of Statutory registers.

The client can have a complete track record of all its registers under various Applicable Acts. The automation tool lowers the risk of adverse incidents like file deletion, data being incorrect, errors in manual calculations etc.


Thus an HR Consulting and Outsourcing companies needs to undertake a proactive approach in providing a risk free compliance management system, thus Digi Reg can provide you with a safer , efficient and more trustworthy benefits.
Some of the Features of the Digi Reg Software are as under
---
Systematic Work Flow of the Master Data



System preloaded with all the enactments and the relevant Forms in the prescribed formats.



Compliance Calendar checklist for every month



Ability to alter the checklist structure if any changes in the Enactments.



Generation of Ready browser based Registers, State-wise.



Registers downloadable in pdf format.



Security of Client's Personal Data thereby increasing client loyalty.



Document Expiry Notifications